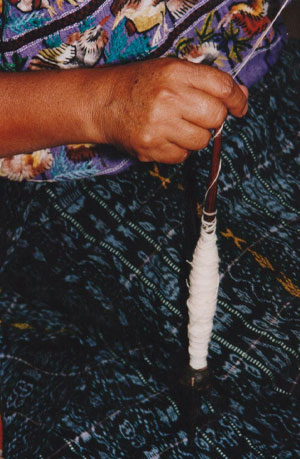 Huipils and textiles made by Mayan women in Guatemala are handmade. The thread is made by cleaning and spinning cotton.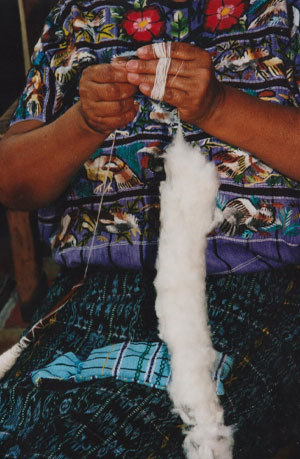 The Guatemalan woman in this photo is making thread from cotton.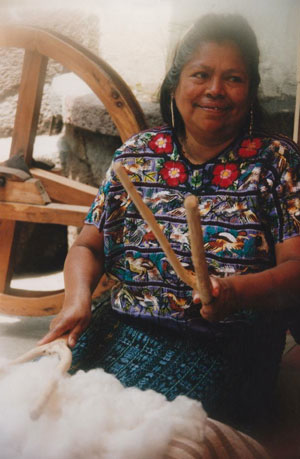 Guatemalan women use raw cotton for weaving textiles. They prepare the cotton before spinning and dying it with natural dyes.